On 7 November 2019, Green Hydrogen Systems signed a strategic partnership agreement with Liquiline in the Royal Danish Embassy/Denmarks Residence in Oslo. The agreement marks an important step towards Liquilines new focus on zero‐emission onsite hydrogen solutions for maritime transport, fish farming and power generation.
– This strategic partnership give us access to the most efficient alcaline electrolyzer technology available today. Designed to accommodate the input fluctuations that often come with renevable sources, the HyProvide™ A-Series insures consistently high minimizing power consumption. Teamed up with Green Hydrogen Systems, we are ready to start building up infrastructure for hydrogen supply in Norway, and be a leading player within locally produced green hydrogen, said Knut Førland, Managing Director of Liquiline.
– The partnership with Liquiline open up the Norwegian market for us, and marks an important step towards enabling Norway's ferry network to start transitioning to locally produced green hydrogen fuel, said Niels-Arne Baden, CEO of Green Hydrogen Systems.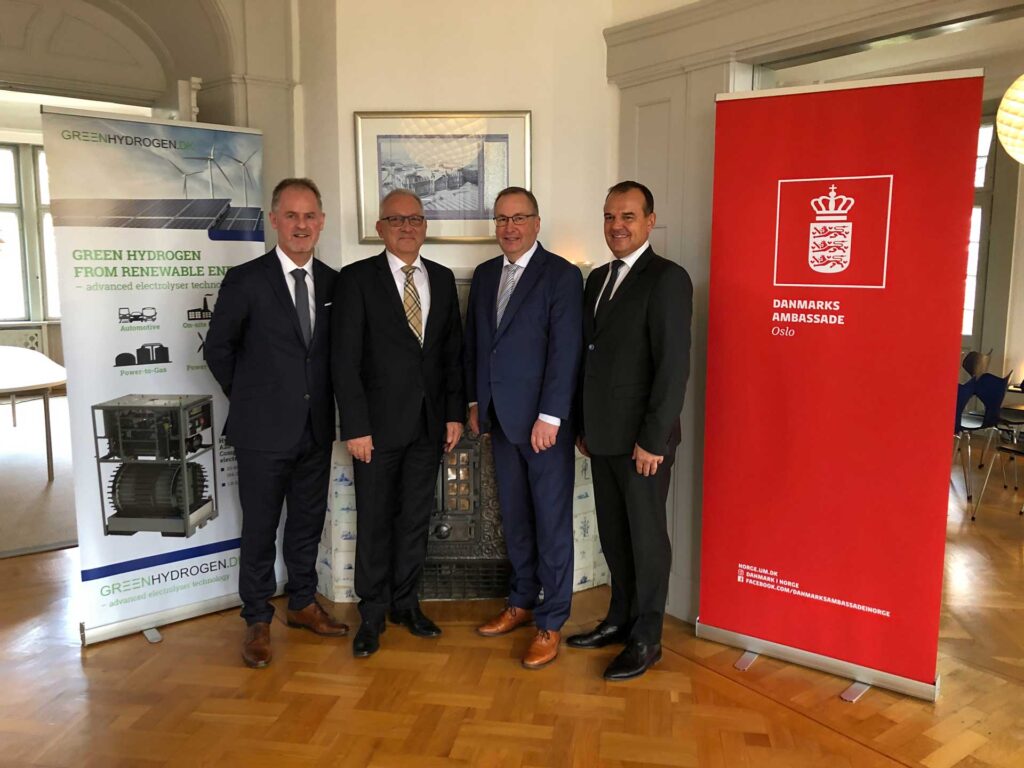 For more info please contact:
Knut Førland, Managing Director
knut.forland@liquiline.no
+47 918 41 001