Since 2005, Liquiline has built a strong track-record of supplying products and technical services in the cryogenic space with top tier customers delivering complex solutions for LNG terminals, storage, distribution and bunkering.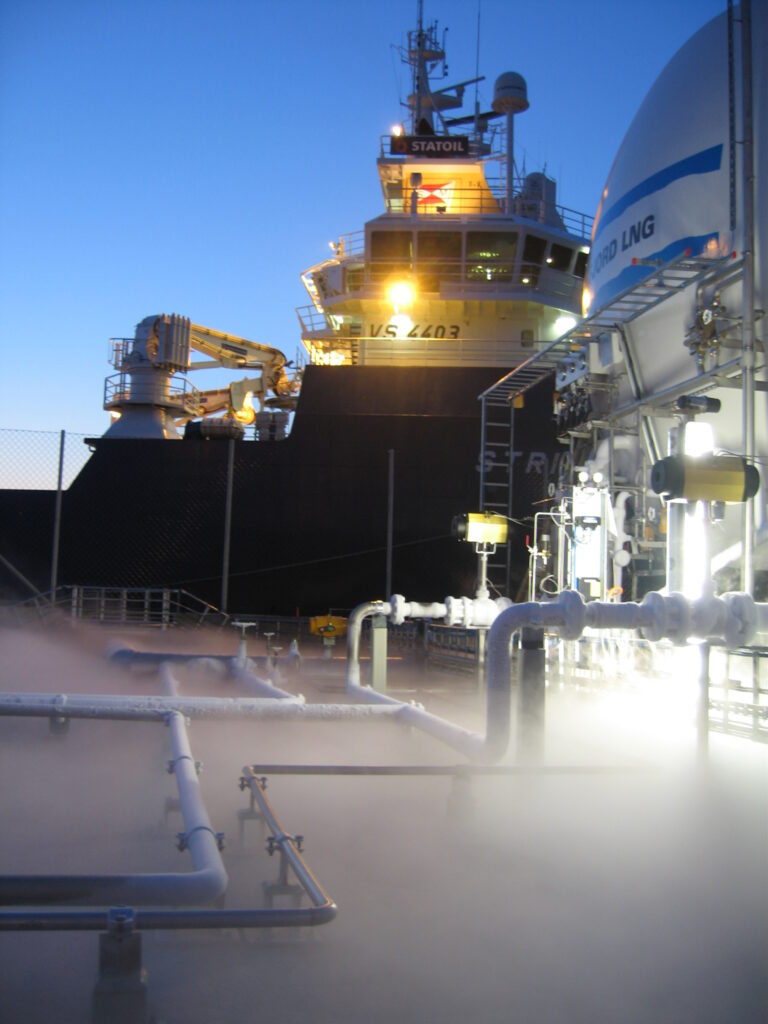 Liquiline provides transport- and turn-key terminal solutions for cryogenic gases. Turn-Key solutions from Liquiline include custom fit equipment and flexible project organisation, in order to meet your complete expectations. With a Liquiline solution you get a safe and reliable system delivery.
Liquiline has a long reference list and of these, the following can be mentioned: Fjord Line, E.ON, GE, ATCO Gas, Barents Naturgass, Air Liquide Skagerak, Gexcon, Scandinavian Biogas, Torghatten, LMG Marin and Saga Fjordbase.
Expertise in ship bunkering and land based refuelling. Delivered for some years ago Fjord Line's new LNG Terminal at the Port of Hirtshals, the first of its kind in Denmark. Has also build two LCNG Filling Stations for cars and taxis for E.ON in Sweden, one of the world's largest private energy companies. Has been involved in several bunkering projects/operations in Norway, and have long experience from distribution of liquid LNG and LBG.
Today our LNG-business is solely related to products and servies for customers outside Norway, mainly maritime related projects.
Some of our reference projects: