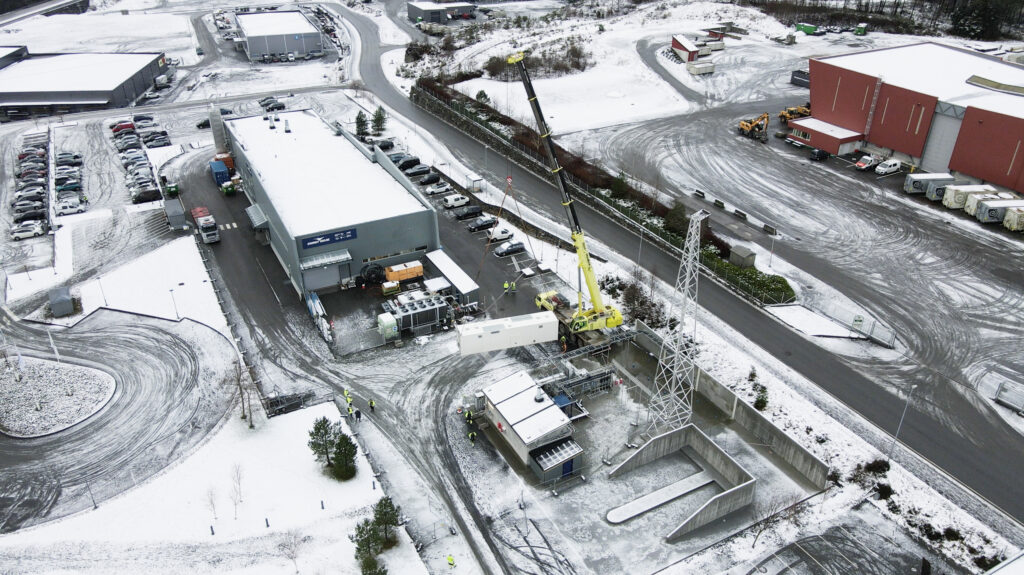 The delivery is a result of the partnership agreement between Liquiline and the Danish electrolysis supplier, Green Hydrogen Systems. The electrolyser has a capacity of producing 140 tonnes of green hydrogen per year. It was delivered to Stord Hydrogen this week. After a period of testing, the plan is to start regular production towards the end of the first quarter – making this one of the first plants to produce green hydrogen locally in Norway.
We are very pleased to finally have our electrolyser units delivered to Liquiline, and Stord Hydrogen as end customer. We are looking forward to continuing our partnership with Liquiline to realize future projects in Norway. Such close customer partnerships are critical in providing us with crucial operational knowledge about integrating our innovative electrolysers in various direct applications. This supports our vision; to pioneer the field of green hydrogen and drive a sustainable global energy transition, says Green Hydrogen Systems CCO Søren Rydbirk.
The facility will be operated by Stord Hydrogen, a company owned by Hydrogen Solutions (HYDS), Alltec Services and Greenstat. The 0.9 MW electrolyser will supply hydrogen to Sustainable Energy Catapult Centre and external offtakers. In addition to the delivery to Stord Hydrogen, Liquiline and Green Hydrogen Systems will supply a similar electrolyser for a project in Egersund, with Dalane Energi as the customer. This plant is planned to be commissioned in the second quarter of 2023. In addition to these two deliveries, several new requests are proceeded. Liquiline is a wholly owned subsidiary of HYDS, responsible for technology development and sales of HyProvide™ electrolysers from GHS in Norway. The latter is based on the partner agreement concluded between the parties in November 2019.
This is an important milestone for Liquiline. As the first hydrogen plant of its kind in Norway, the facility at Stord will be a particularly important reference project for us. The fact that Liquiline and HYDS now get operational experience for this type of production plant before anyone else in Norway, gives us great advantages for future projects, says Knut Førland, Managing Director of Liquiline. He adds that Liquiline now will intensify its efforts to sell electrolysis technology from Green Hydrogen Systems in Norway.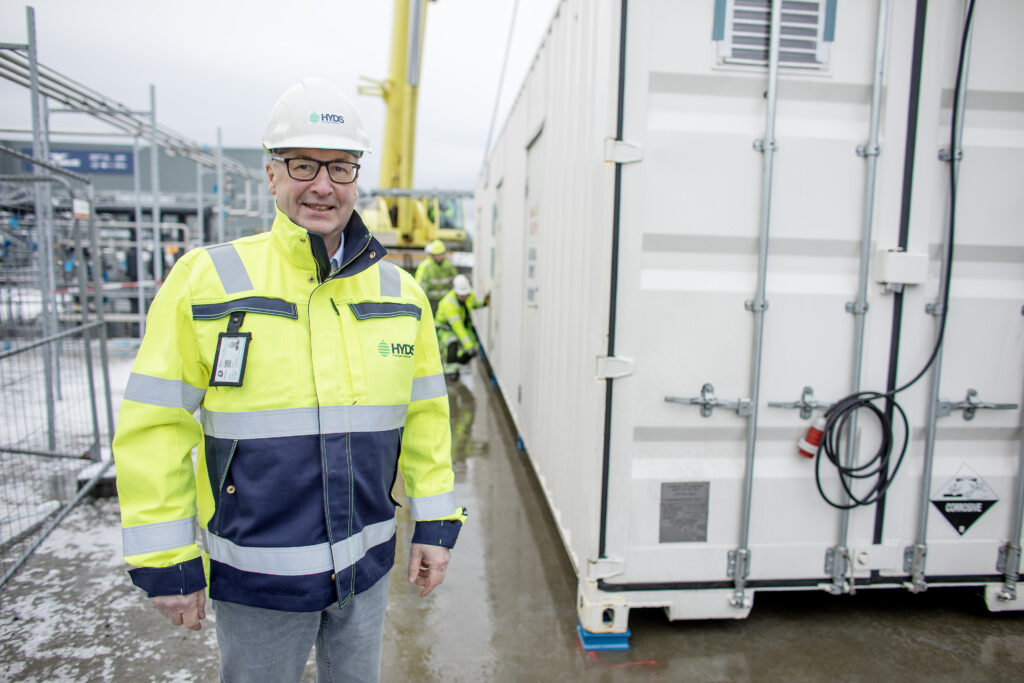 About Liquiline
Established in 2005 the company has an extensive list of references within transport, storage and bunkering of LNG and LBG. The company has delivered several turn-key filling stations and bunkering facilities for ships, including the bunkering facility for Fjord Line in Hirtshals, the first facility of its kind in Denmark. Since 2018, Liquiline's main focus has been hydrogen. In 2019 a partnership with Green Hydrogen Systems was agreed, regarding sale of their electrolysers in Norway. Liquiline is today a wholly owned subsidiary of Hydrogen Solutions (HYDS).
Further information: www.liquiline.no
About Green Hydrogen Systems
Green Hydrogen Systems is a leading provider of standardised and modular electrolysers for production of green hydrogen solely based on renewable energy. With its wide range of possible applications, green hydrogen plays a key role in the ongoing fundamental shift in our energy systems towards a net-zero emission society in 2050. As a result, the demand for green hydrogen is surging, requiring a significant scale-up of electrolysis capacity. Founded in 2007 and building on more than 10 years of technology development, Green Hydrogen Systems today have a commercially proven and high cost-competitive electrolysis technology, HyProvide™. The company was listed on Nasdaq Copenhagen in June 2021.
Further information: www.greenhydrogen.dk